Automotive & Transit
Accelerating Visual Clarity and Personal Safety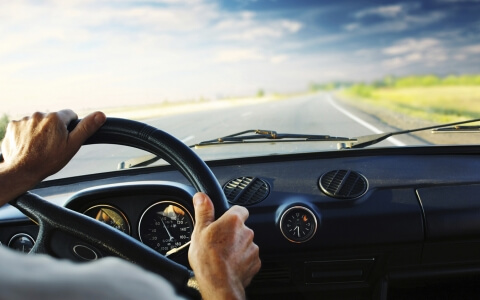 Automotive & Transit
Anti-fog coated film, abrasion resistant and weatherable coating systems are available to accelerate the durability of enclosed transit shelters for trains/trams, taxis and bus stops. Transportation vehicle applications include  cars, trucks, planes, boats, trains, bus or motor coaches, motorcycles, gondolas, specialty and recreational vehicles such as snow and water ski mobiles. How to install Visgard Premium anti-fog coated film onto automotive windows and windshields: Installation Video.
Substrates
Glass, Polycarbonate, Acrylic and Other Plastics
Ferrous and Non-Ferrous Metals
Applications
Automotive & Transit: windows, side mirrors and camera systems, windshields and windscreens, canopies, lights, sun/moon roofs, cockpit instrument clusters, panel displays, and gauges
Electronics: Head-up Displays (HUD), GPS navigation devices and systems, LED lighting
Visgard Premium LTF-300 Anti-fog Coated Film for Automotive
SDC Technologies Customer Success Story for Boat Windshields





Features
Exceptional optical clarity
Premium weatherability and outdoor durability, will not discolor with exposure to sunlight
Excellent resistance to fog, abrasion, chemical, impact, and UV radiation
Tintable and printable surface
Compatible with adhesives and anti-reflective coatings
Compliant with many environmental standards
Benefits, Anti-fog Film Value Proposition
Climate control, eliminating stem on windows during hot and humid summer temperatures, and frost and fog during winter moths to enhance visibility.
Safety impact, reducing the occurrence of shattering glass. The PET film acts like a net to trap and contain shattered glass fragments.
Energy conservation, protection of ultraviolet rays results in lower temperature variances required for heating and cooling.
Tintable, easy to install and maintain, may be cleaned with common household ammonia-free glass cleaner.
Optically clear, enabling safer driving and navigation.
Printability, protective film surface can be digitally printed upon for decoration and advertising.
Highly durable, resistant to scratches, mars, and chemicals.
Warranted for five (5) years, permanent anti-fog performance will not wear off, even after repeated cleaning.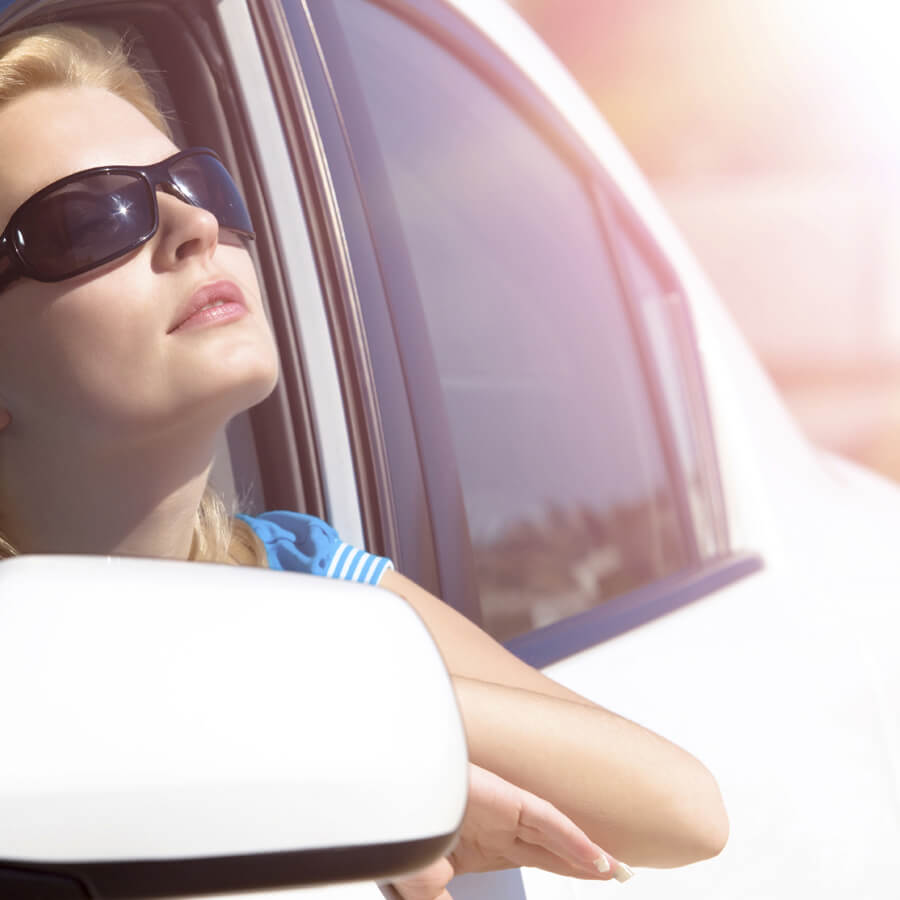 Benefits, Weatherable Coating System Value Proposition
Two part coating system, primer enhances adhesion and accelerates coatings protective performance features.
Delivers best-in-class abrasion resistance to polycarbonate substrates.
Exceptional outdoor durability, premium UV protection and weatherability.
Optical clarity does not discolor due to exposure to sunlight.
Automotive Components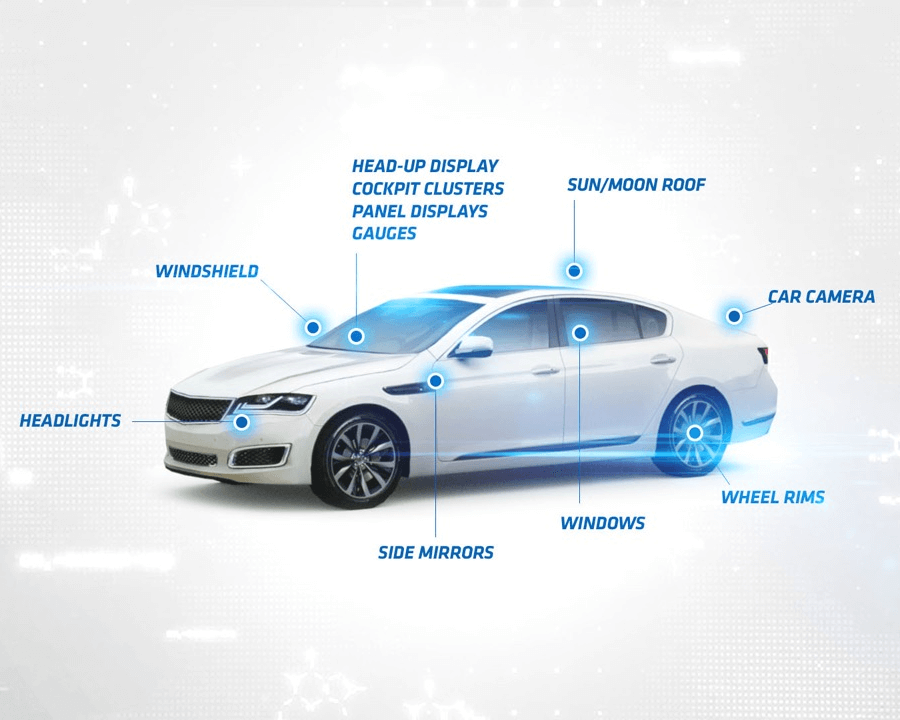 Motorcycle Components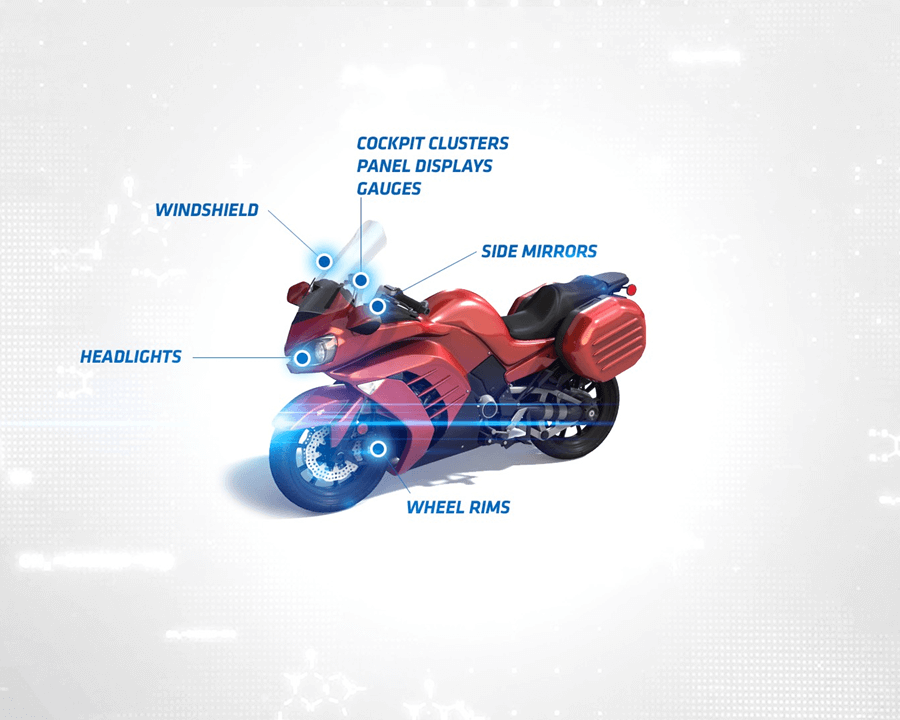 Train Components