Commercial Freezer Display Cases
Enhancing Visibility for Effective Merchandising
70% of purchases are not on the customer's original shopping list.
Use Visgard® anti-fog film for consistent visual clarity that promotes impulse purchases for increased sales
FSICT's Visgard Premium Anti-Fog Film is a PET substrate with a specialized anti-fog coating that allows water droplets to lay flat on its surface to prevent fogging and water sheeting even after repeated cleaning.
Our solutions provide premium weatherability and durability, and are UV resistant; they will not haze or discolor with exposure to sunlight.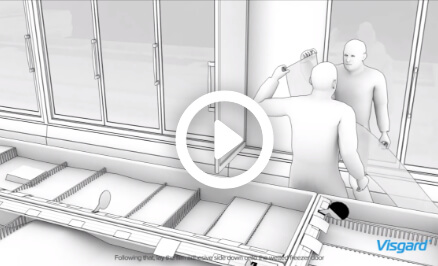 How to install Visgard® Premium anti-fog coated
film onto freezer doors.
Our anti-fog coatings help freezer displays
show more… and sell more.
ANTI-FOG FILM APPLICATIONS FOR FREEZER DISPLAYS
Our innovative, patented applications include all types of freezer displays.
Commercial freezer door display cases
Convenience store and commercial refrigeration display cases
Deli and refrigerated bakery display cases
Glass door cooler merchandisers and beverage cases
Ice machines, walk-in coolers/freezers and other display cases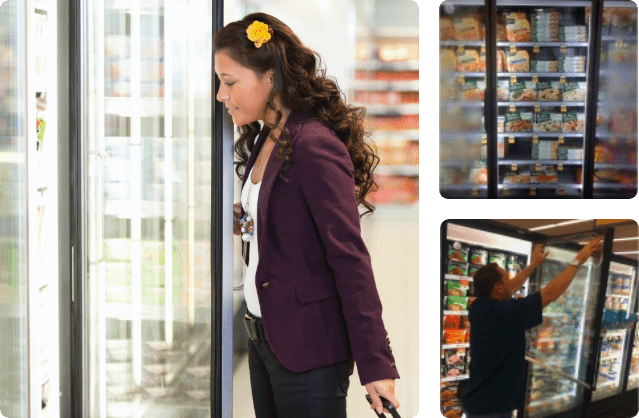 Solutions for all substrates
Glass
Plastics: polycarbonate, acrylic and others
Manufacturing advantages
Anti-fog coated film can be screen or digitally printed for in-store branding or food manufacturer advertising (generating additional revenue)
Compatible with many environmental standards
Ease of installation
Available with or without pressure sensitive adhesive on the reverse side protected by a release liner and a clear masking that protects the coated surface during installation
Easy to install with a squeegee using wet or dry lamination techniques and maintain. May be cleaned with common household ammonia-free glass cleaners.
May be cleaned with common household ammonia-free glass cleaners
Anti-fog surface with water-clear masking liner protects the coated surface during installation
Easily replaced in store if damaged by store personnel or customers
Functional benefits
Stays clear for prolonged periods in a Climate Class 3 (-25°C/13°F with 60% relative humidity) environment
Remains clear up to 180 seconds after the freezer door is left open under Class 3 conditions
Cost is 2.2 cents (USD) per day at $40 per door
Helps extend compressor life
Warranted for five (5) years, anti-fog performance will not wear off, even after repeated cleaning
Questions?
Our senior chemists and technical support staff are dedicated to supporting all your coating and process needs.
Product Finder
Find the right coating product for your application needs by searching our product catalog.