Marine & Watercraft
Improving Visibility & Durability
Marine vessels of all kinds are susceptible to the effects of water, salt, impact, abrasion, chemicals, and UV radiation, and wear.
Give every vessel the durability and visual clarity it needs to perform over time.
FSICT optically clear, premium anti-fog coatings and coated film dramatically improve the visibility, durability, appearance and service life of boating and marine parts and accessories in the most demanding sea conditions and dry dock environments.
They combine exceptional optical clarity with outdoor weatherability and premium resistance to fogging, scratches, impact, chemical attack and UV radiation, hydrophilic water sheeting, and they will not discolor with exposure to sunlight.
Our parent, SDC Technologies, also offers a wide range of complementary CrystalCoat™ protective hard coating solutions for marine applications.
APPLICATIONS FOR ALL TYPES OF VESSELS COMPONENTS
Windows:
Hullside and boat deck windows, windshields and windscreens
Electronics:
Panel and Head-Up Displays (HUD),LED lighting, GPS navigation devices and systems, cockpit instrument clusters and gauges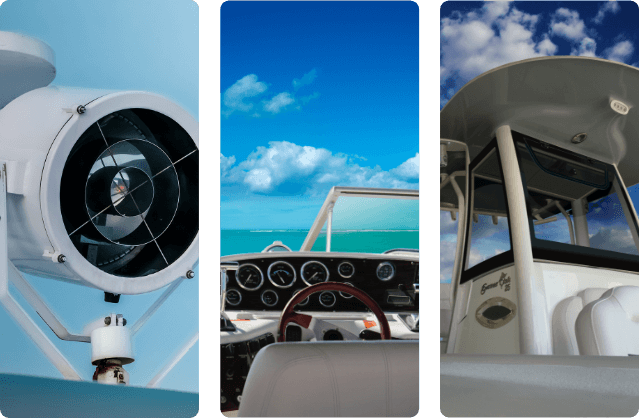 SDC CUSTOMER SUCCESS STORY
AcryliCo, a leading manufacturer of boat windows, races ahead with CrystalCoat MP-100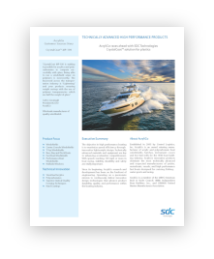 Solutions for all substrates
Acrylic (PMMA) known by popular brand names such as Acrylite®, Lucite®, Plexiglas® and Perspex®
Glass (for use with anti-fog coated film)
PET and sheet
Polycarbonate, known by popular brand names such as Lexan® and Makrolon®
Manufacturing advantages
Primer-free adhesion to polycarbonate and acrylic substrates
Available in thermal and UV-cure, for dip, flow and spin applications
Versatility – compatible with anti-reflective, mirror and metalizing treatments
Exceptional product quality and stability, reducing the need for frequent tank change-outs to streamline production and maximize product yields
Tintable and printable surfaces; protective film surface can be digitally printed for decoration or advertising
PET film compatible with adhesives
Compliant with many environmental standards
Functional benefits
Shatter-resistant PET film acts as a net to trap and contain glass fragments
Resistance to oil, dirt, fuel spills, corrosion, cleaning agents and other chemicals
Energy conservation, as protection from ultraviolet rays results in lower temperature variances required for heating and cooling
Ease of cleaning and maintenance using common household ammonia-free glass cleaners
Water-washable and water repellent; water beads off
Best-in-class abrasion resistance to polycarbonate substrates
Warranted for five (5) years performance will not wear off, even after repeated cleaning
Questions?
Our senior chemists and technical support staff are dedicated to supporting all your coating and process needs.
Product Finder
Find the right coating product for your application needs by searching our product catalog.
Acrylite® is a registered trademark of Evonik
CrystalCoat™ is a trademark of SDC Technologies, Inc.
Lexan® is a registered trademark of SABIC
Lucite® is a registered trademark of E. I. Du Pont De Nemours and Company
Perpex® is a registered trademark of Lucite International, a member of the Mitsubishi Rayon Group
Plexiglas® is a registered trademark of Avonik, Arkema