Specialty & Custom Applications
Enhancing Product Durability and Brand Elevation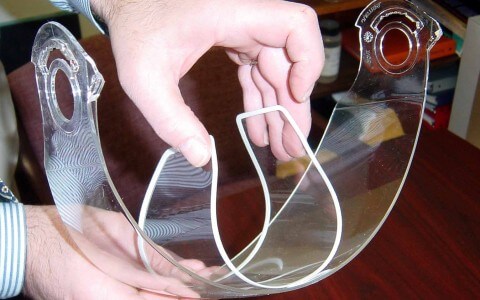 Specialty & Custom Applications
Initial Product Design and Verification to Production
We are a values-driven company, focused on partnering with our customers as an extension of their research and development team. FSICT has a large array of solutions to suit your specific product needs. We can assist you from initial product design and verification to the production phase. We also offer contract manufacturing services for your company's custom appliquè development and application.
Brand Elevation, Enhancing Product Durability
Trusted by the world's most prestigious brands. From the 2012 Olympic Games swim goggles, to NASA Space Mission helmets, our premium coatings are used to enhance products where high performance is critical.




Customer Success Story: SDC's Customer Success Story for Bespoke Coating
FSICT Value Proposition
Best-in-class abrasion, chemical, fog, impact and scratch resistance.
Exceptional optical clarity and environmental durability.
Long successful record of continuous growth through technical innovation.
Comprehensive portfolio of patented premium coatings for multiple applications.
Leverage our proprietary, patented technology and rely on consistent, certified products to enhance your product's performance and brand image.
Extensive global support and distribution network.
While FSI Coating Technologies does not provide coating application services, one of our preferred toll coaters may be able to assist with your custom applications needs. View Coating Partner contact list.